Having your spices handy when your cooking is such a pleasure. Here are some more great ideas on how to accomplish this.
These awesome DIY racks make the cabinet door a very convenient place for your spices.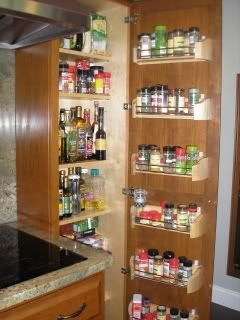 Madeline616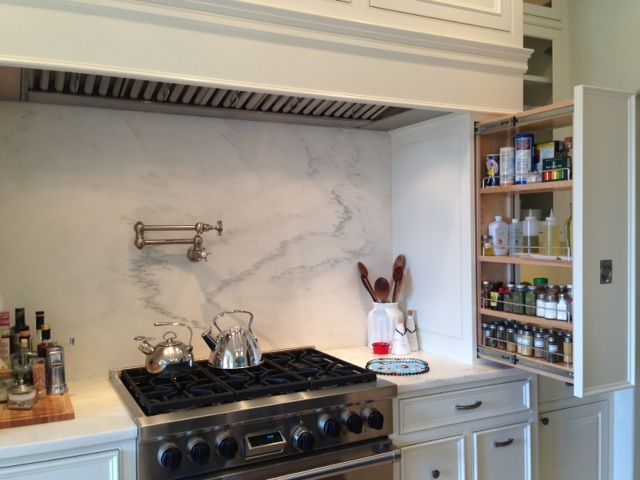 Source: Houzz
Personal Touches – Small spaces offer surprising amount of spices storage with vertical pull-out spice rack cabinet from Dura Supreme Cabinetry.
I've seen a lot of really cheap commercial spice racks so when I wanted to make one for a cook I know, I tried to do something a little more innovative and attractive. This rack is a few years old now so the American Black Walnut has started to fade a bit. The other wood is hard maple.
Whether you wish to make your own, find one in a store or have it custom made. Having your spices handy when you need them makes cooking life more pleasant.